[Vietnam] LOTTE-KOICA Service Training CenterPassing on LOTTE Group's advanced technologies and expertise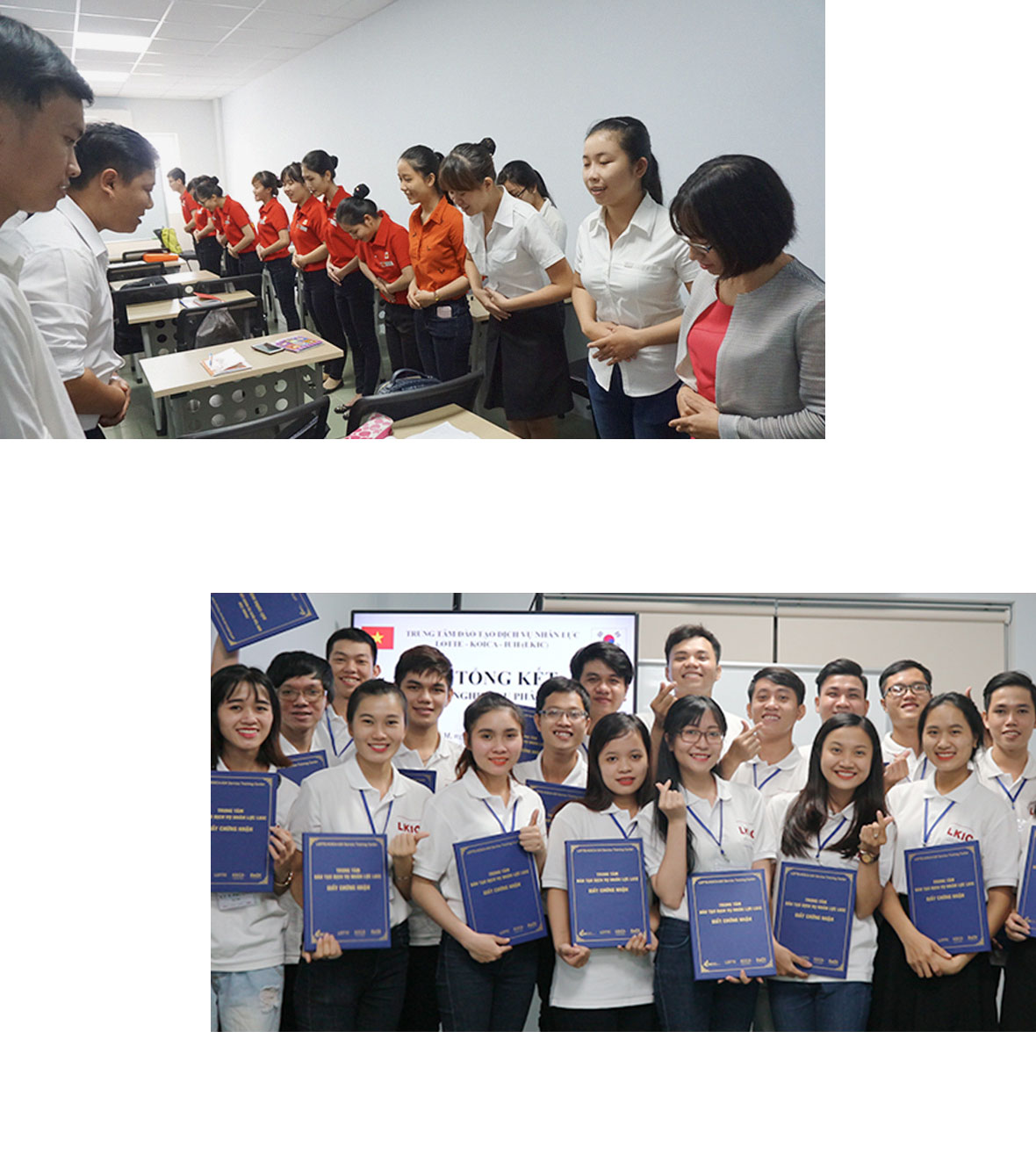 In cooperation with the Ministry of Trade,
Industry and Energy and KOICA, LOTTE launched
the LOTTE-KOICA Service Training Center (LKIC)
in Ho Chi Minh City, Vietnam in 2015 and will continue
to be in charge of the center until 2019.

The LKIC provides job seekers, students, small volume traders, and low-income groups with an opportunity to learn about the retail and service industries, including foreign languages, computer skills, customer services, and shop management.

LOTTE supports trainees with finding internships at its
local subsidiaries, and invites speakers to give special lectures
in training programs designed to give them first-hand experience.
LOTTE also provides trainees with opportunities to expand
their career options in its local subsidiaries, such as LOTTE Mart,
Lotteria, and LOTTE Hotel, after completing training.
LOTTE Department Store, LOTTE School Renovated LOTTE School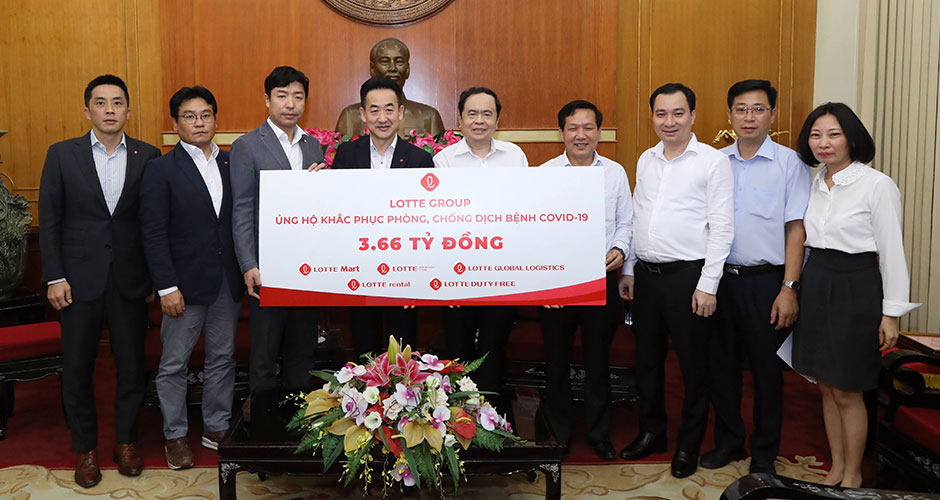 In 2009, LOTTE Department Store opened LOTTE Schools in low-income areas of Vietnam by renovating elementary and middle school facilities.
Despite their strong passion for education, except for those who live in major cities, most Vietnamese have little or no access to education. There are not enough schools, facilities, and materials to accommodate all school-age children. After opening its first LOTTE School in 2009 by renovating the classrooms and dormitory at Son Ky Middle School near Da Nang, LOTTE Department Store now supports three LOTTE Schools. It also offers support for the management of rainwater filter systems in low-income areas of Hanoi and Ho Chi Minh City.