About US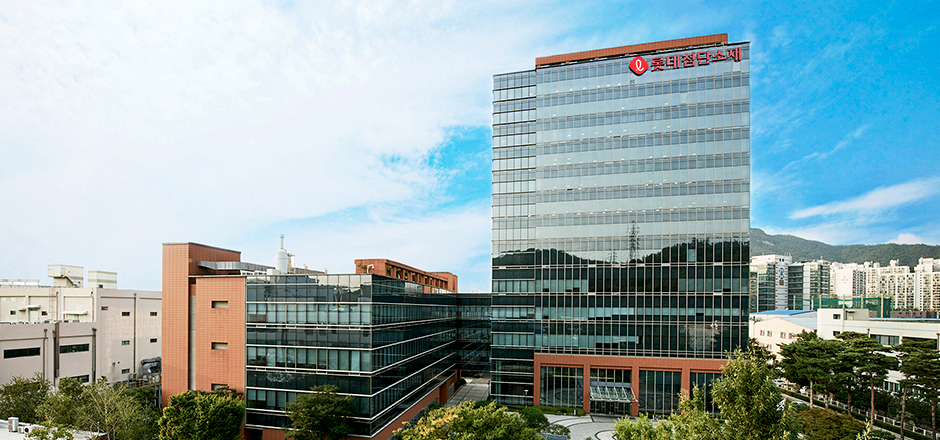 World's leading provider of high value materials Starting with the completion of ABS and PS plants in 1989, LOTTE Advanced Materials has been expanding and strengthening its business portfolio that includes: engineering plastics for the interior and exterior parts of mobile, IT and automotive products; and solid surface and engineered stone optimized for the construction materials used in residential and commercial space.
LOTTE Advanced Materials has been proactively responding to changes by developing unique, cutting-edge technologies as well as innovative materials. The company's excellent R&D capability and outstanding expertise bolster its competitiveness as a leading provider of technology-intensive solutions in a variety of fields. LOTTE Advanced Materials is now widely recognized as a global frontrunner specializing in high-quality materials, shaping the trends of materials markets in diverse industrial sectors across the globe from North America to Europe to Asia.
Major products and services

Synthetic resin

starex®, the styrenic product groups such as ABS, ABS Alloy, ASA, and EPS, represents the highest technologies created by the top-notch engineers and specialists, offering the exceptional experience to customers.

INFINO® which covers PC, PC Alloy and high performance EP, creates infinite possibilities through future-oriented and differentiated products.

Building materials

Staron® the premium solid surface
staron, the brand of LOTTE Advanced Materials' premium solid surface, is largely embody of natural texture and color.

High-quality engineered stone, Radianz®

Radianz is a high quality interior material of vacuum compression molding which can be expressed in various colors without natural stone, with high strength, luxurious texture and sophistication as the main component of 99.9% high purity natural quartz.
Network
Find out more about networks around the world
네트워크 위치

| ITEMS | ADDRESS | PHONE |
| --- | --- | --- |
| Uiwang Headquarters | 56, Gosan-ro, Uiwang, Gyeonggi-do | (+82)-31-596-3114 |
| Yeosu Plant | 334-27, Yeosusandan-ro, Yeosu, Jeollanam-do | (+82)-61-689-1221 |
| Los Angeles, U.S.A. | 6 Centerpointe Dr. Suite 100,  La Palma, CA 90623 | (+1)-714-443-0945 |
| Frankfurt, Germany | LOTTE Advanced Materials Europe GmbH, Kölner Str. 12, 65760 Eschborn, Germany | (+49)-6196-7727-260 |
| Shanghai, China | Rm. 2701, Shanghai Int'l Trade Center, 2201 Yan An Rd.(W) Shanghai 200336, China | (+86)-21-6270-3000 |
| Tokyo, Japan | Mita Kokusai Building 16F, 1-4-28, Mita, Minato-Ku, Tokyo 108-0073, Japan | (+81)-3-6369-6419 |
| Bangkok, Thailand | 16th Floor, Empire Tower, Unit 1602-1603, 195 South Sathorn Rd., Yannawa, Sathorn, Bangkok 10120 Thailand | (+66)-2-624-6726 |